Two Meets Complete in 24 Hours
It was a busy week for the Riders with two meets this past week. The Riders went to the State Indoor Meet on Friday and the JV Indoor Meet on Saturday. On Friday, the Riders were led by top point scorer and senior Hunter McHenry on their way to a closely contested 8th place finish. The Riders had 9 top 8 performances with 3 of them being relays. On Saturday, the boys who didn't compete on Friday took on the NDSU JV Indoor meet led by Pearce Parks with a staggering 19 points from 4 different events. The Riders won this meet by a whopping 47 points bringing in a grand total of 138.
The State Indoor brings in a variety of tough competition that the Riders will not get to see until the State meet in May. To kick off the meet Lukas Heydt and Carter Byron advanced from the prelims to the finals in the 60m Hurdles which would take place later on that day. Next up was the 1600m Run, which showcased the depth in distance runners throughout the state even with many of last year's competition gone. Hunter McHenry led the charge for the Riders with a 3rd place finish, breaking Todd Szczepanski's school record of 4:30.94 set back in 1988 and bringing it down to 4:28.13. Another notable performance in the 1600m was Elijah Dafoe's solo run in the second heat running a new Freshmen Class record of 4:43.58 beating out Mike Cook's old record of 4:53.29 set in 1980 by almost 10 seconds. Following the Mile were the 4×200 and 4×800 relays, both with extremely tight finishes. The 4×200 ran a respectable 5th place finish, narrowly behind sprint-heavy schools such as Legacy and Fargo South. This performance was immediately followed up by a 6th place finish from the 4×800 team that saw a down-to-the-wire anchor leg from Micah Larsen-Schmidt, finishing mere tenths of a second behind Davies and Shanley. Up next were the 60-meter hurdle finals which saw Carter Byron and Lukas Heydt take 6th and 7th place respectively, earning a crucial combined 5 points for the team total. Also notable was Heydt's 11th place finish in the triple jump, which would've landed him in 4th place among EDC athletes on the day. In the 800 meter run, Elijah Dafoe finished 5th with Dameon Zenawick close behind in 6th place. Dafoe's performance of 2:07.94 was particularly impressive in that it surpassed the previous freshman indoor 800 record by a massive 4.9 seconds. The top 4 finishers in the 1600 Run were also going to be racing against each other again in the 3200m Run. It shook out with a very fast finish and Hunter McHenry taking 3rd place again while setting another School Record of 9:43.38, which beats Ty Boucher's old record of 9:53.68 by over 10 seconds. Capping off the day was the 4×400 meter relay, which saw the Riders scrambling for a second leg due to various injuries throughout the long day. Sophomore Grant Hoffarth rose to the challenge, aiding the other three exhausted runners of Tanner Schiller, Hunter McHenry, and Gannon Brooks to a 6th place finish with a time of 3:40.68. With key outdoor point scorers either busy with other events or unavailable, the Rider's future this season looks very promising.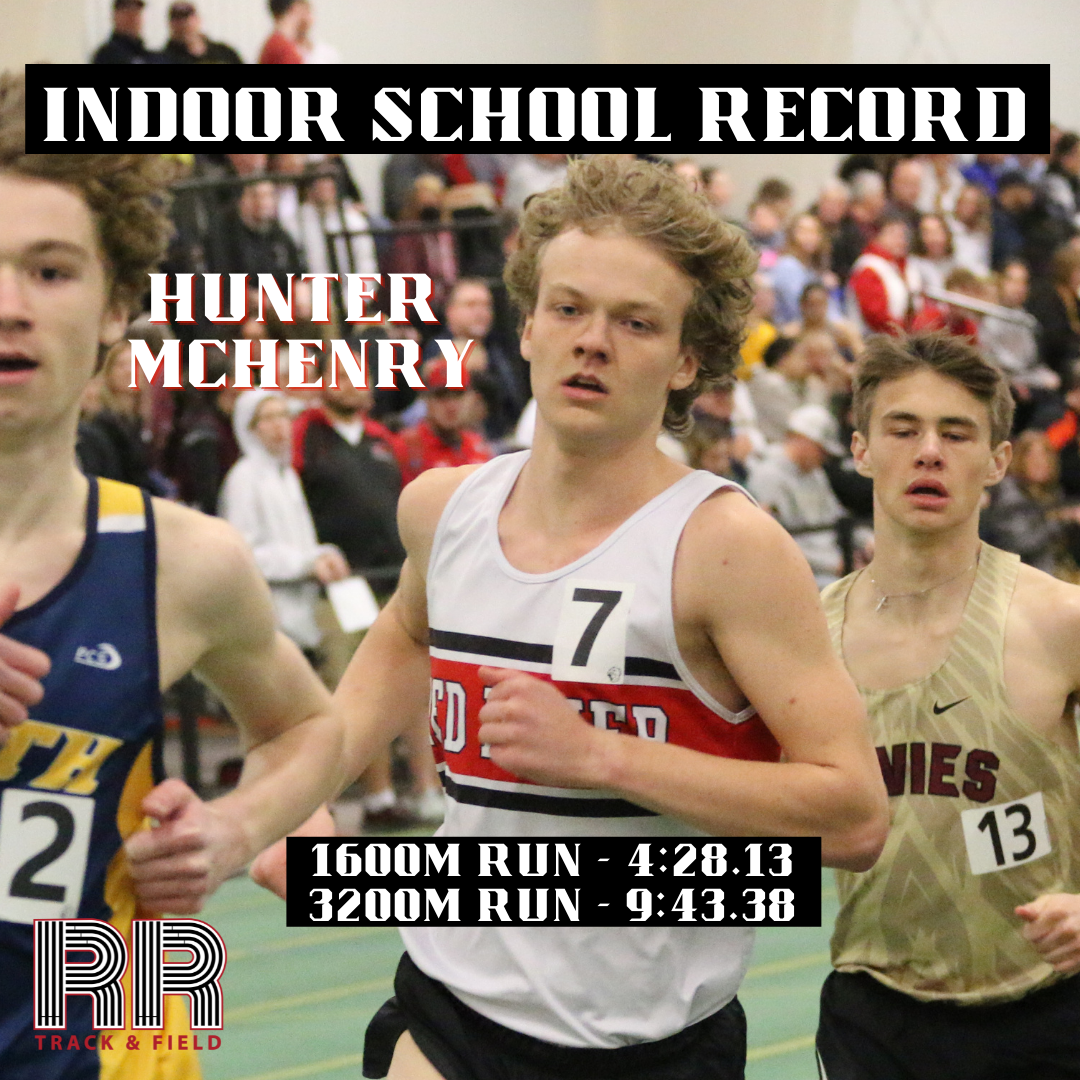 JV Indoor
The JV meet started bright and early Saturday morning at 8 o'clock, with a bus departure at 6 am. The day started with the 60-meter dash with 4th and 6th place finishes from freshman Pearce Parks and Brody Andrade. Following the 60-meter dash was the 200-meter dash which saw repeat finisher Brody Andrade in a quick turnaround to secure 7th place. The 400m was next which can be a dreaded event for many. Not to be frightened were sophomore Josh Neil and 8th grader Jack Helgeson. Josh Neil took 3rd place with a PR and Jack was able to clinch 8th as well as the second-best 8th grade all-time indoor 400m mark. Next up was the first distance event of the day, the 800. The Riders had strong performances in this event with 3 top 8 finishers all PR'ing. William Krump led the way with a 3rd place finish followed closely by Kael Berberich and Micah Schindler finishing 4th and 5th respectively. In the 1600m, Sophomore Micah Larsen-Schmidt took home the win, beating out second place by almost 10 seconds. Two other athletes placed in the 1600m, David Radke took 3rd place and Joe Quinn took 6th. Following the 1600, the Riders were once again able to place 3 athletes in the top 8 in the 60m hurdles. Grant Hoffarth was able to take 3rd place with a PR after an exhausting previous day at the State indoor. Not to be forgotten are Kaeden Maki and Josh Neil placing 6th and 7th both with PR times as well. The Riders had strong relay performances with 2 top 8 finishing teams in each relay, 4×2, 4×4, and 4×8. Cooper Schweigert was the only Roughrider shot put placer with a PR and a 6th place finish. Although not a PR, in the high jump Mbanzendore Urbain was able to clear 5' 2" to clinch a 5th place finish. Although pole vault is an event new to Thomas Kraft, he has taken to it quite quickly. The freshman cleared a mark of 8' 9" to finish in 2nd place. Thomas was followed by teammate Carter Flom who took 5th place. In the horizontal jumps, we first go to long jump where we had Pearce Parks round out his day with a jump good enough to secure 3rd place. In the final event and our other horizontal jump, the triple jump, the Riders performed very well. Ben Strand led the way with a second place finish and a PR. He was followed by Kai Pasch and Carson Blegen who took 5th and 6th place.  
For weekend results, points, and relay splits-CLICK HERE. 
Photos from the weekend have been added. If you took any yourself, please add them to the collaborative album.-CLICK HERE.
To see a list of the team's top marks, relay splits, and points for the entire season-CLICK HERE
Next on the horizon for the Riders is the EDC Indoor on Saturday, April 2nd and the GF Indoor on Monday, April 4th. Both events will be held at UND's Fritz Pollard Athletic Center. Of course, many are also excited about the Grand Cities Pickleball Spring Tournament, set for Saturday and Sunday at UND (Hyslop). The tournament, which is a fundraiser for the team, is already fully booked and looks to be an exciting event. Check it out this weekend!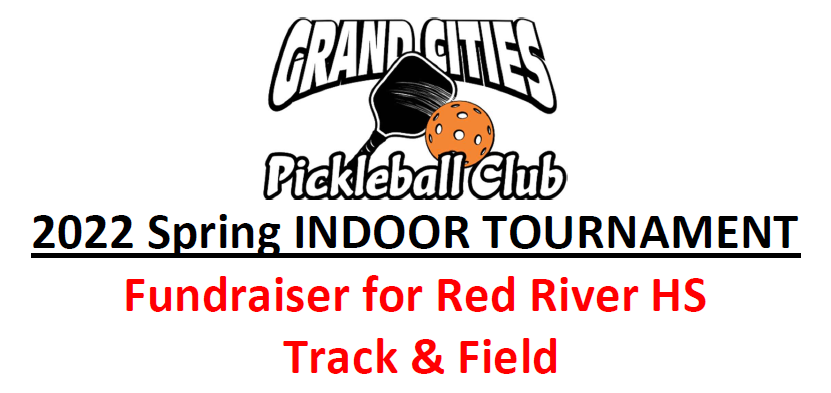 *Recap submitted by junior Jonah Dafoe and seniors Tanner Schiller and Hunter McHenry.*