Coaches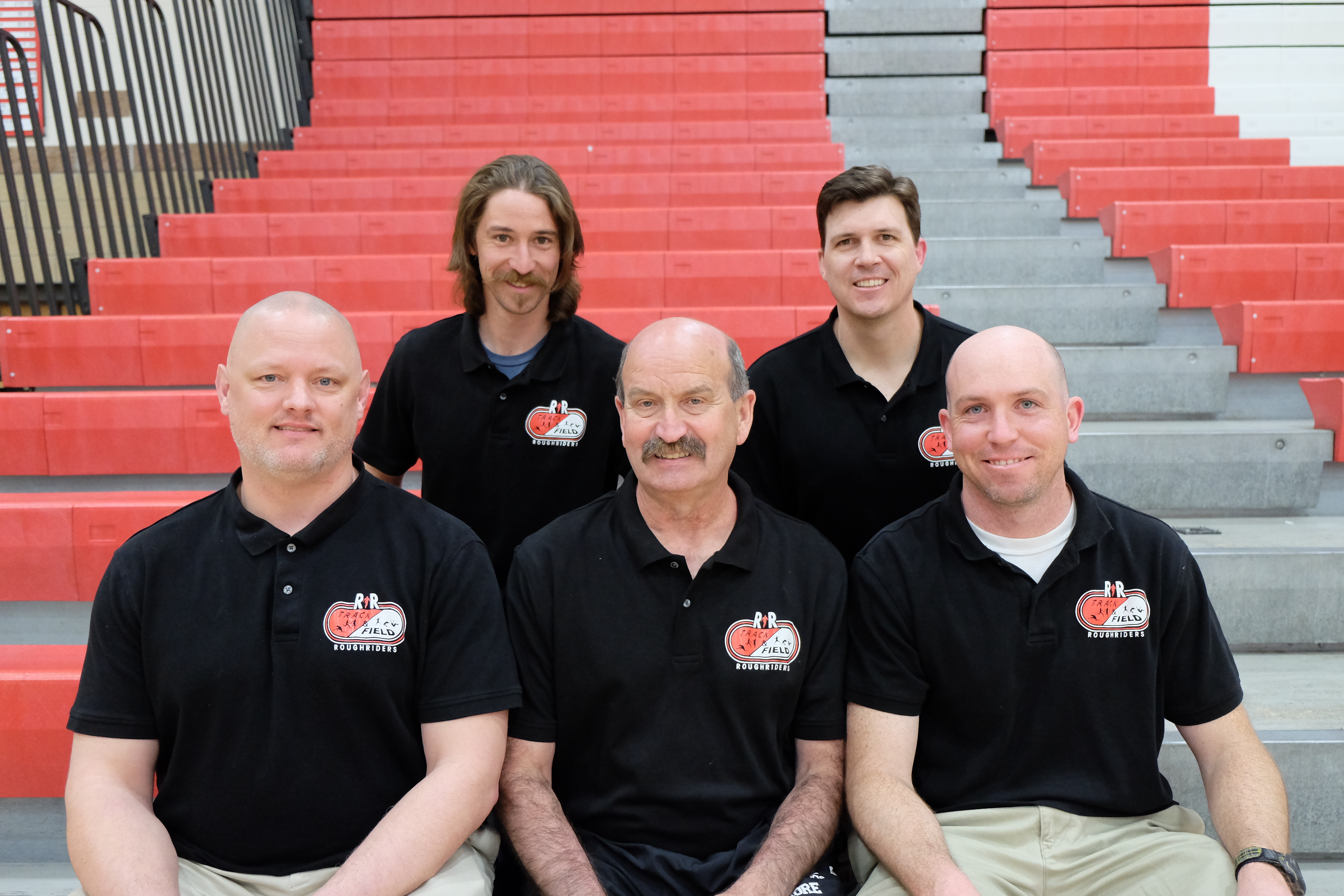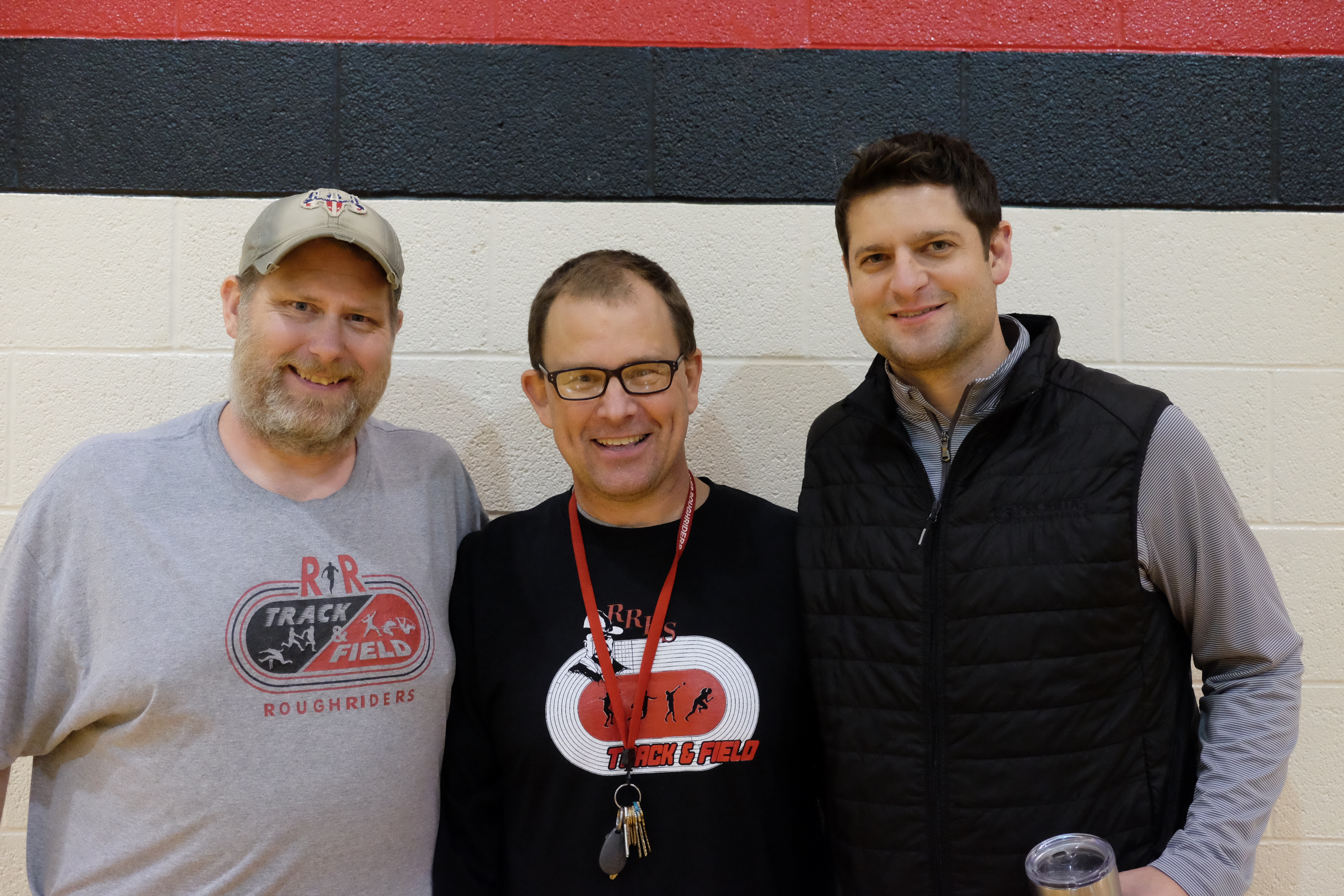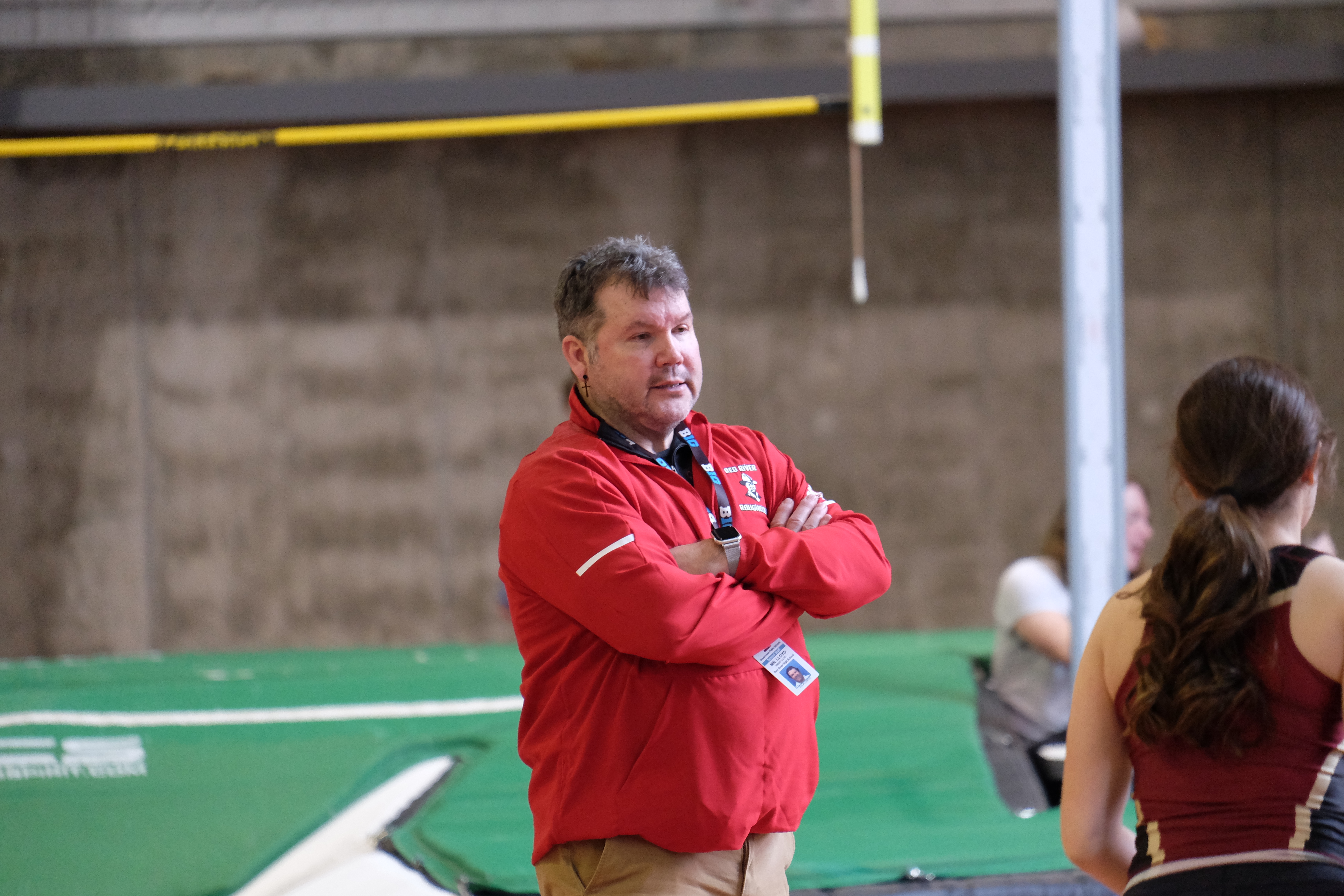 Jeff Bakke (7th Season)-Head Coach-Sprints-Hurdles-Relays
Jeff Bakke returns for his seventh season as the Red River Boys Track and Field Coach in the spring of 2021. Bakke joins Bob Zimney (1979-2015) and Ken Hallgrimson (1968-1978) as the only head coaches in Red River High School's 53 years of existence. Previously, he spent three years as the head track and field coach at the International School of Stavanger (ISS), Norway. During his time at ISS from 2012-2015, he also spent two years as an assistant coach for the school's cross country team, taught physical education and health, and served as the the school's athletic director during the 2014-15 school year. While in Norway, he also coached with Sandnes IL, one of the top club teams in the country. From 2010-2012, Bakke was an assistant track and field coach at the University of Colorado-Colorado Springs, where he received a master's degree in health promotion in 2012. He graduated from Concordia College in Moorhead, MN with degrees in physical education and health and a four year career with the Cobber Track and Field team. A Red River alumnus, he competed in track and field, tennis, and hockey, as well as played American Legion baseball throughout high school. He has also served as an assistant with the Red River Boys and Girls Cross Country teams the past six seasons. Bakke teaches health and physical education at Red River and can be reached at [email protected]. 
Tim Delmore (45th Season)-Jumps
Tim Delmore begins his 45th season as assistant boys track and field coach at Red River in 2022. Widely respected as one of the finest jumps coaches in the state, he has mentored overall state record holders in the high jump and the triple jump, as well as coached  two state high jump champions (1983, 2003), two state long jump champions (2005, 2010), four state triple jump champions (1992, 1998, 2016, 2017), and a state pole vault champ (1983). In addition, he works with the Red River girls jumpers, who have also earned numerous awards and accolades under his coaching. Delmore was inducted into the North Dakota High School Track and Field Hall of Fame in 2015 and has been a finalist for the National Assistant Coach of the Year on two occasions. From 1982-2008, he also served as the jumps coach at the University of North Dakota. He is a retired health and physical education teacher. In the summer of 2021, Delmore will be inducted into the North Dakota High School Coaches Association Hall of Fame. 
Vyrn Muir III (21st Season)-Sprints
Vyrn Muir begins his 21st season working with the team's short sprinters in 2022. During his time, the sprinters have broken the 4×100 Relay School Record on three occasions and the 4×200 Relay School Record twice. This was highlighted during the 2009 season, in which five  individual athletes qualified for state in the 100 Meter Dash, as well as 2017, in which four athletes reached state qualifying marks in the 200 Meter Dash. He also serves as Red River's Head Football Coach and teaches in the science department at Red River. 
Richard Dafoe (13th Season)-Distance
Coach Dafoe is in his 13th season as the boys distance coach.  He works with a wide range of athletes, from the 400 meter dash up to the 3200 meter run.  Dafoe is also Red River's head cross country coach and was named the 2015 and 2017 State Boys Coach of the Year, leading the RR Boys to EDC titles in 2015, 2017, 2018, and 2020. 
Lee Baker (33rd Season)-Discus
The 2022 Season marks Lee Baker's 32nd season as assistant throwing coach. In his storied career, he has mentored 25 State Champions in both the shot put and the discus throw. Baker-led athletes include six of the Top Ten All-Time performers in the Girls Shot Put, two of the Top Ten All-Time performers in the Boys Shot Put, and the Overall State Record Holder in the Boys Discus and the #6 athlete on the All-Time Girls Discus list. In the summer of 2017, 2018 and 2019 one of his mentored athletes won National Championships in the girls 15-16 and 17-18 age categories. He teaches mathematics at Schroeder Middle School.
Tim Tandeski (37th Season)-Javelin
Tim Tandeski enters his 37th season as an assistant coach for the Red River Boys team in 2022. He specializes in coaching the javelin throw, as well as overseeing the entirety of the Grand Forks Throwing Program (Red River & Central Boys and Girls). During his coaching career, he has coached 29 individual state champions in the Boys and Girls Javelin throw and 131 state place winners. Tandeski was an athlete on Red River's 1983 State Track and Field Championship Team, where he placed 5th in the state in the javelin throw. He was also an Assistant Coach on the 1992 State Track and Field Championship team. He has been selected as a State Assistant Coach of the Year and nominated for the National Assistant Coach of the Year. In 2015, he was inducted into the North Dakota High School Track and Field Hall of Fame. He teaches mathematics at Red River. 
Brent Lloyd (11th Season)-Pole Vault
The 2022 season marks the 19th year of coaching high school track and field along with 15 years of coaching track and field at the university level for Coach Lloyd.  While coaching at Jamestown College, he coached 5 National Champions and over 40 All-Americans ranging from PV, Shot put, Discus, Javelin, Hurdles, Long Jump, High Jump, Heptathlon, Pentathlon, Relays, 400, 800, 1500 and the marathon. At the high school level, he has been lucky enough to coach 16 state champions along with over 41 place winners at the ND State Track and Field Meet.
Matt Fischer (11th Season)– Shot Put
Matt Fischer has been part of the Grand Forks Throwing program since he competed in High School for Grand Forks Central (1996-1999). Leaving Grand Forks to pursue a BS and MS in Communication at North Dakota State University, Matt competed in the Javelin for the NDSU Men's Track & Field Team. He was All-Conference in the Javelin all four years at NDSU and competed at the DII National Championships his senior season (2003). After finishing Graduate School, Matt moved back to Grand Forks and has coached the throws as a volunteer (2005-2010) and was added to the coaching roster in 2010. 
Brent Dorsey (4th Season)-Mid-Distance
Coach Dorsey joined the RR Coaching Staff in 2019. Dorsey ran for the Air Force Academy collegiately, competing in cross-country and track and field for the Falcons. After one season with the XC team, he specialized in the middle distances (400m-1500m) on the track. He retired as a Lieutenant Colonel in the United States Air Force in January of 2019, where he held the position of Deputy Group Commander of Global Hawk Operations. For the Riders, Dorsey is in charge of the middle-distance athletes.
Ian Roche (2nd Season)-Sprints
Former Roughrider Ian Roche joined the Coaching Staff in 2021. Roche graduated from Red River in 2006 after a standout career in track and field and football. As an athlete, he won three consecutive state relay titles, one each in the 4×400 (2004), 4×400 (2005), and 4×200 (2006). He competed for Concordia College in both football and track and field. He works in GF as a doctor and helps the team with sprinting events.